School Uniform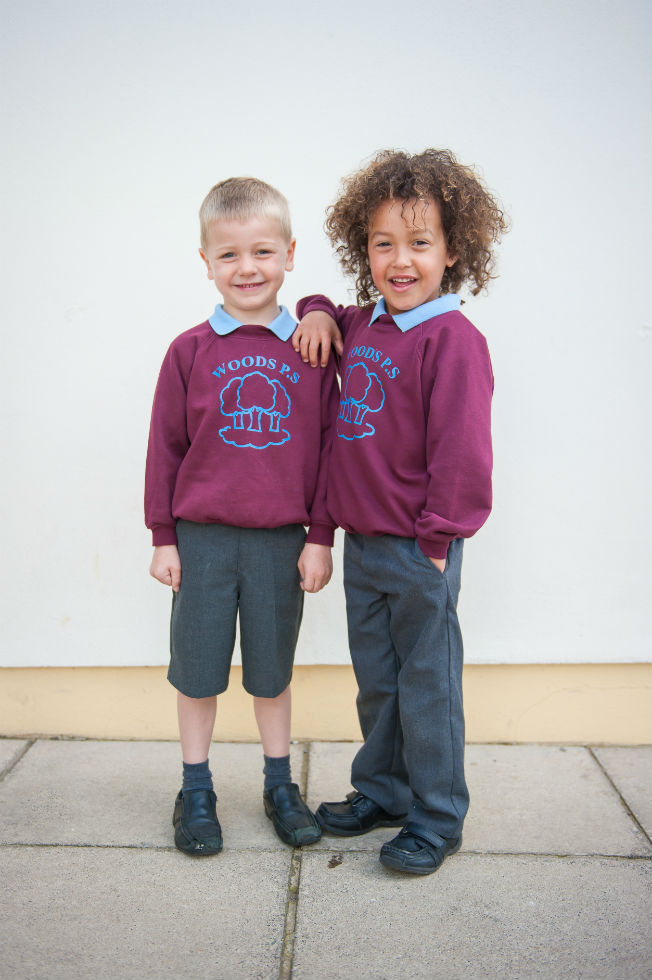 At Woods Primary School we regard the wearing of school uniform as very important. We believe it gives the children a sense of identity with the school and encourages them to take pride in their appearance.

School uniform consists of:-

Boys
Grey trousers
Sky blue polo t-shirt
Burgundy sweatshirt
Grey socks
Black shoes

Girls
Grey skirt
Sky blue polo shirt
Burgundy sweatshirt
Grey tights/white or grey socks
Black shoes

PE KIT
Sky blue round neck t-shirt (available with school designed logo)
Plain Navy shorts and navy or burgundy tracksuit bottoms
Black plimsolls

A school coat is also available, with the school badge, from local suppliers

Please note that it is unacceptable for pupils to wear brightly coloured training shoes with their uniform.

Pupils are permitted only to wear a watch and ear studs. The wearing of other items of jewellery is not permitted for either boys or girls.

ALL ITEMS OF UNIFORM ARE AVAILABLE FOR PURCHASE FROM CUDDYS DEPARTMENT STORE, MAGHERAFELT.
Woods Primary School,
38 Oaklea Rd, Magherafelt
BT45 6HX
Telephone: 028 7941 8415