Important Information for Parents
Thank you everyone for remembering to practise social distancing on school grounds to help keep us all safe. Keep up the great work and remember to wear face coverings when you cannot maintain a 2m social distance to prevent the spread of Coronavirus. Please remember if anyone in your household has symptoms of COVID 19 they should be tested and if positive, remain at home. Children should NOT attend school if they have COVID symptoms or test positive. Please let us know via the telephone if this is the case.
USEFUL INFORMATION
School Dinners £2.60 per day. Payable on a Monday for the week ahead.
Healthy snacks December £3.90
Money should be paid online via the New 'SchoolMoney' Payment App. Please phone the office if you have any issues.
P1 OPEN AFTERNOON - Thank you to everyone who was able to attend our annual P1 Open Afternoon.It was lovely to meet you all. If you haven't yet visited our school then you are very welcome to phone the school office to arrange a suitable time for a visit. We are happy to welcome prospective families and answer questions to help with the P1 Application process. We will look forward to meeting you and your child very soon.
Upcoming Events
Tuesday, 7th December 2021
Guitar lessons in school (8.45-10.45am )
Football Skills After school Club commences (2-3pm and 3-4pm)
Friday, 10th December 2021
EA Strings Lessons in school (9-10.30am)
Tuesday, 14th December 2021
Pantomime at the Grand Opera House (P1-7 pupils Bus leaving at 12 noon.)
School Doors Open @ 11.15am, school starts 11.30am (Pick up 4.45pm)
Guitar lessons in school (8.45-10.45am )
Wednesday, 15th December 2021
Dogs Trust Visit Woods P S (P3-7 will receive a talk from Dogs Trust.)
Thursday, 16th December 2021
Children wear their trainers to school for a sports session weather permitting
Friday, 17th December 2021
NON-UNIFORM DAY and Christmas Party Day (FREE to Pupils)
Latest Gallery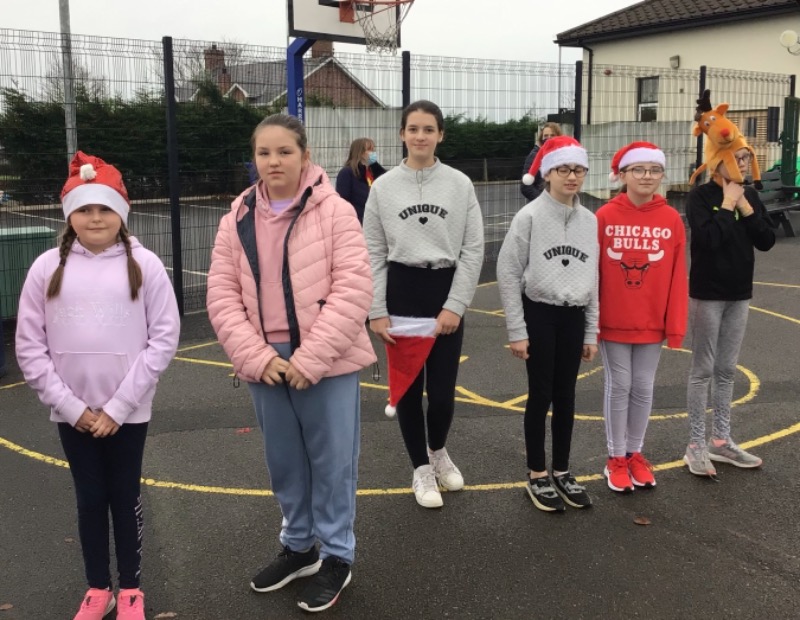 Woods Primary School,
38 Oaklea Rd, Magherafelt
BT45 6HX
Telephone: 028 7941 8415