About Us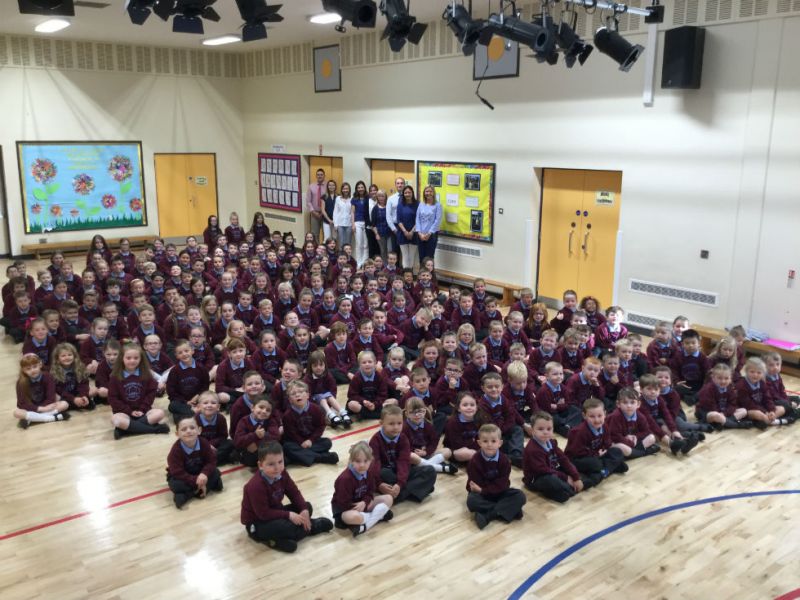 Woods Primary School is a well established and respected rural school outside Ballyronan. Our school has been serving the community on its present site since 1968. We are continually striving to develop links between ourselves and the local community in which we serve. We are a school with fine traditions but are always looking forward to ensure that we meet the needs of all of the children in our care. Woods Primary is known for caring well for all of its pupils. We want all children to find our school an interesting, challenging and enjoyable place.
A Statement of Policy
At Woods Primary School we aim to provide a full and balanced education. We believe in the basics of education, i.e. literacy and numeracy, and we will strive to achieve success in these areas for our children. Beyond this, we aim to provide a wealth of activities so that children have access to a broad and balanced curriculum, developing a range of skills and interests. Our pupils are encouraged to reach the highest standards of which they are capable and it is our aim to promote an enjoyment of learning.
Children with special educational needs are provided with support which is specific to their needs.
Our purpose is the acquisition of knowledge and skills through a variety of subjects as defined by the Northern Ireland Curriculum. Through the curriculum and the extra-curricular activities we offer we would seek to develop a set of reasoned attitudes, values and beliefs which will enable the children to become contributing members of the community.
Our Vision Statement
It is our vision that Woods Primary is a place where everyone experiences a sense of belonging to the school family.
We are committed to providing a safe, child-centred, high quality learning environment in which pupils are motivated, challenged and supported so that they can become lifelong learners.
We aim to establish self-confidence, self-respect and promote consideration for others. We encourage each child to fulfil their intellectual, spiritual, physical, social and emotional potential. Central to the creation of this environment is a commitment to Christian values and the recognition of the worth and value of each child.
We believe that pupils, staff, parents, governors and members of the wider community have an important role to play. We believe that we should work together and co-operate with each other in an atmosphere of mutual respect and support, for the benefit of all.
Our school motto promotes this:
Together we Learn
Together we Achieve
Woods Primary School,
38 Oaklea Rd, Magherafelt
BT45 6HX
Telephone: 028 7941 8415