'123 Club'
The '123 Club' is for children who are in P1,P2 or P3 and runs daily between 2 and 3pm at a cost of £2 per day.
There is an interesting variety of activities provided for the children.
Some of the activities include: Drama, Multi-sports, Creative Dance, Nature work, Football, Scripture Union, French, Art and Craft, Outdoor Play, Athletics, Lego Club, iPad and ICT Club.
Children who attend the club will develop new skills, as well as building friendships and have lots of fun!
Parents of children who are attending the club should sign up and pay for the club in advance for the half term. Forms are circulated with the timetable each half term. This enables the school to keep a track of attendance and pay coaches/resources and additional staff to run the club.
Parents may use Employers for Childcare, Busybee or other voucher schemes to pay online, in advance for the club. Always notify the school before commencing online payments. We also ask parents to specify your child's name, the club and amount, when making your payment. Speak to Mrs White if you need more details.
123 Club Photographs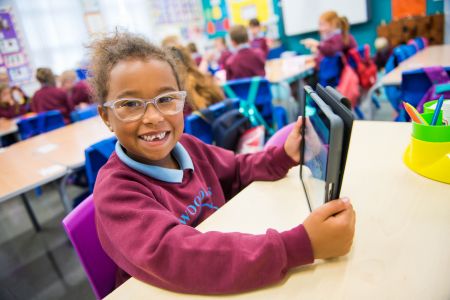 Woods Primary School,
38 Oaklea Rd, Magherafelt
BT45 6HX
Telephone: 028 7941 8415