Fair Trade Topic
26th Mar 2015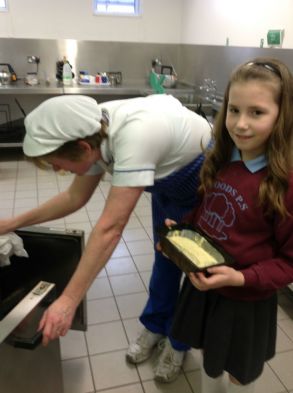 P5 have been finding out all about Fairtrade. We know that when we go shopping we should always look for the Fairtrade logo so that we know farmers are getting a fair price for their produce.
Our favourite bit of the topic was making fairtrade banana loaf and smoothies!
After Easter we'll be making fairtrade murals so please keep all your fairtrade packaging for P5 to use.
Woods Primary School,
38 Oaklea Rd, Magherafelt
BT45 6HX
Telephone: 028 7941 8415